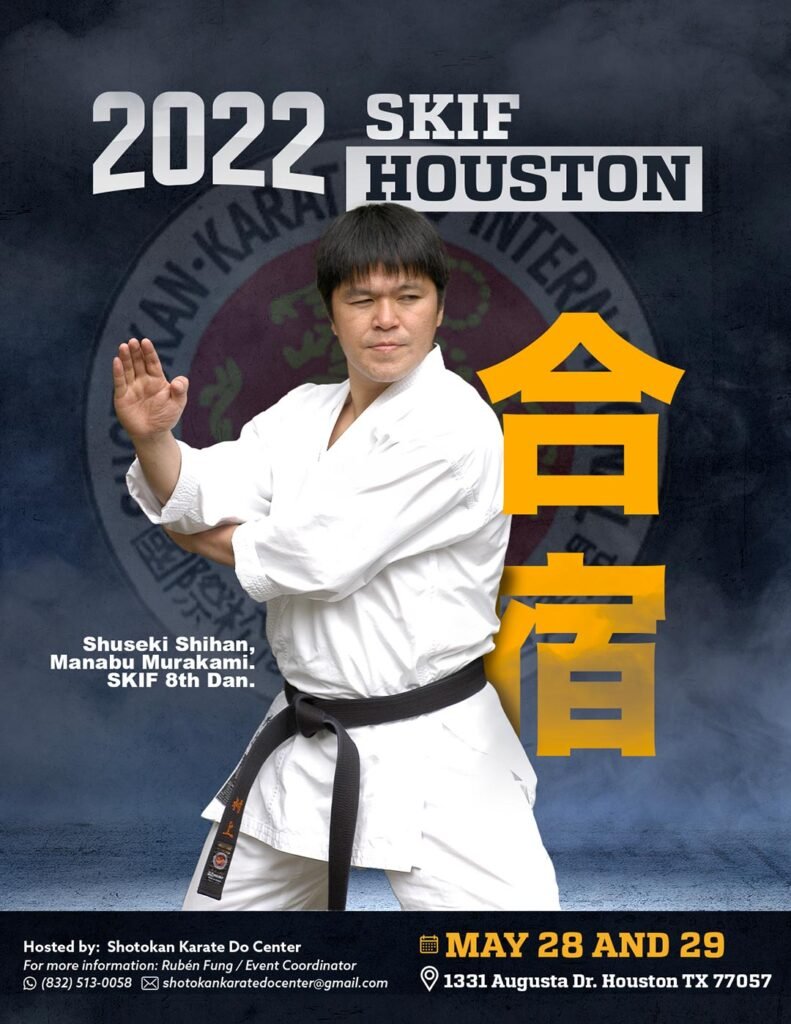 After two year of Covid-19 restrictions, SKIF Houston Annual Gasshuku is back.
The Shotokan Karate-do Center are pleased to extend an invitation to you and your students to participate in the 22th Annual Open SKIF Gasshuku which will be held in Houston Texas on May 28 and 29 of 2022, at the Trotter Family YMCA, 1331 Augusta Drive, Houston Texas 77057.
Providing the highest levels of traditional karate training, friendship, and a wonderful learning experience, this event is open to all adults, teen and youth karateka from any traditional style or affiliation.
This year our guest instructor is Manabu Murakami, Shuseki Shihan. (8th Dan) Chief Instructors of the Shotokan Karate International Federation (S.K.I.F) Japan Headquarters.
We are certain that you and your students will enjoy the positive atmosphere that is exhibited at this event and we would love for you to join us in the spirit of true Karate-do.
If you have any questions, please do not hesitate to contact Rubén Fung at the phone number 832-513-0058 or email shotokankaratedocenter@gmail.com
We look forward to seeing you and your students soon
Regards,
Shotokan Karate Do Center, Houston Texas.
K. Daylami
SKC Chief Instructor

&
Rubén Fung
SKC General Coordinator
SKIF USA – Secretary